Meet our Board of Directors...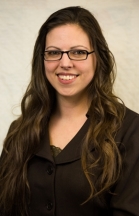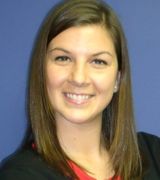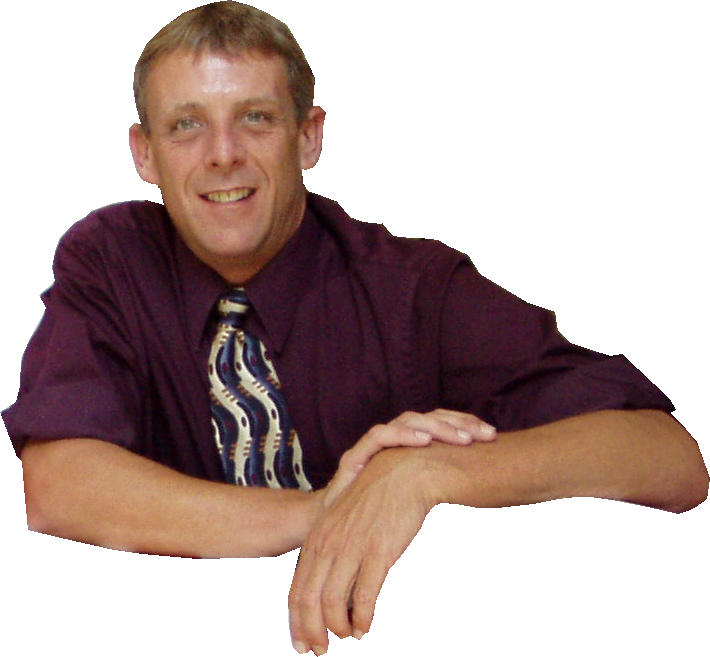 Todd Burghardt - President
todd.realtor@gmail.com
815-703-0928
He has been in the Real Estate Industry for 15 years. Local Association Comittee Involvement includes: Past President, Membership/Education, Technology, Finance, Nominating Committees. State Association Committee Involvement: Professional Development MIG, Executive Committee and REALTOR Institute. He has the following Designations: ABR, GRI, e-PRO, TRC and was REALTOR of the Year for HAR in 2008. He is a licensed Real Estate Educator and Managing Broker of Team Advantage Plus Realty in Rochelle, Illinois. He is a Nationally Certified Trainer for REALTORS Property Resource. (RPR)
Bonita Willis - President-Elect
bonita_willis2@hotmail.com
815-343-1966
Bonita has been in the real estate business since 2006 and is currently the Managing Broker at Woodhaven Lakes Realty in Sublette, IL. She grew up in the Amboy/Sublette area and continues to work predominately in the same area that she has always known and loved. She graduated from UIC with a Bachelors Degree in Communications and has worked in many fields from medical, to food service, to marketing, to education. Community involvement includes past Amboy Chamber member and Amboy Depot Museum tour guide and she currently gives her time to her church through lecturing and teaching Sunday school. Being on the HAR Board of Directors has enhanced her knowledge, confidence and opportunities that have benefited the growth of her own business and allowed her to better support and serve her associates.
Aaron Schwartz-Treasurer
aschwartz@signaturerealestatepro.com
630-666-9336
I have years of customer service and sales experience, and decided to put my experience and knowledge to use in the Real Estate Profession. I specialize in first time home buyers and veteran home purchasers. I am an aggressive, self-starting, business minded professional who is anxious to work for you! I have bought and sold millions of dollars of real estate in Illinois. I was the 2014 Rookie of the Year for HAR.
Melissa Mobile - Director
Melissa @HRGsells.com
815-501-4011
Melissa has been in the real estate business for 11 years and is Managing Broker of Hometown Realty Group in Sycamore, Illinois. She has served HAR in the following capacities: Social/Public Relations Committee. Illinois REALTORS® involvement includes: Major Investor in the REALTORS® Political Action Committee and attends conferences. Her community involvement includes: Being active in her church, Christ Community Church. Volunteers for Feed My Starving Children and varies other organizations as needed. Also volunteers at her children's schools and many community events. Prior to real estate, she was a student and coached basketball for traveling teams and the Sycamore High School varsity team. She is an entreprenuer and loves everything to do with business.
Hillary Joy - Director
hillaryjoy06@gmail.com
847-489-1652
Hillary as been a REALTOR for 13 years, and is in her 3rd year on the Board. She also sits on the finance committee. RGM Real Estate Co. in St. Charles, IL is a family owned business that she helped start in 2012. She works and helps many family businesses. Including Reed's General Merchandise, Art of the Heartland, and LaFox Screw Products Inc. Hillary is a caring mother of 2 and wife of 15 years. She strongly believes in community outreach. She is the team lead for Ministry team for mission and outreach for First congregational UCC DeKalb, Clerk/secretary for the Church, also co-hosts the annual Cookie Sale. Many of the fundraisers she is involved with contribute to local charities like Hope Haven, Safe Passage, and VAC (transvac and meals on wheels) In 2018 she was part of the Inaugural Foundations in Leadership program.
Larry Hall - Director
c21lhall@aol.com
815-985-0873
Larry Hall is a 26 year Veteran of the Illinois Real Estate Industry. He is an Experienced Real Estate Broker, Investor, Landlord, Property Manager, Home Owner, Husband, Father, and Grandfather. Larry Hall started his Real Estate career in 1986 with Coldwell Banker in Elmhurst, Illinois where he received the "Rookie of the Year" award. He then went on to Re/Max East-West also in Elmhurst Illinois, working both DuPage and Cook County areas. In 1997 Larry and his wife Ann, moved to the DeKalb County area to raise their two young sons, James and Brandon. At that time, Larry joined Century 21 Watson in Genoa Illinois, where he stayed for 13 years. In October of 2010, the Century 21 office in Genoa closed which is when Larry decided it was time to start his own Real Estate Firm; L Hall and Associates Real Estate Sales and Brokerage. On a personal note, when Larry is not helping clients, he enjoys spending time with his family (especially his Grandchildren), and friends, fishing, and eating good food.
Carla Capasso - Director
carlacapasso@gmail.com
815-970-2852
Carla Capasso is a REALTOR, Consumer Advocate, Credit Analyst, CEO, and sports mom with an entrepreneurial spirit, love of family, and a deep seeded code of ethics particularly in a "consumer sense". At a young age she attempted sports and quickly found out she had no athletic ability after shooting a ball for the opposing basketball team. She finished the season but put her efforts into her true talent - her wits. She opened her first nationwide Marketing company at 18 and was volunteering on her first presidential campaign trail at 24. Life has progressed through relocation, education, growth of family, and medical familial setbacks. But her faith, Entreprenirial spirit, hunger for knowledge, and Strong code of ethics has not. Today she has a Bachelors in Finance, near completion on her MBA/MPA, 2 corporations, 2 professional certificates, over 500 happy clients nationwide and 6 happy kids who got the athletic talent she didn't. She is honored to serve on the board here with the HomeTown Association of REALTORS.
Patty Martinez - Past President
patty.broker@hotmail.com
815-499-0721
She has been in the Real Estate Industry for: 22 years. Local Association Committee Involvement includes: Education, Professional Standards, and Public Relations. She has the following designations: GRI. She is currently involved in these committees in her community: Sterling Main Street. Committee, Sauk Valley Chamber of Commerce Sights and Sounds and Bridge the Community 5k/10k run. She graduated from Robert Morris University in Illinois. She then lived in Dallas, Texas, then moved to Chicago Il. and then back to Rock Falls, Illinois. She was the Administrative Secretary for Woodhaven Lakes Association.
Gary Spangler - Director
gary@gspang.com
815-529-4022
Gary has been in the real estate business for 5 years and is the Managing Broker/Owner of G-Spang Real Estate and Property Management in Chicago, IL. He is currently serving as a Director of HAR and recently earned his AHWD Certification, GRI and ePRO Designations. Gary was previously involved with Office Management and loves to adventure and travel.